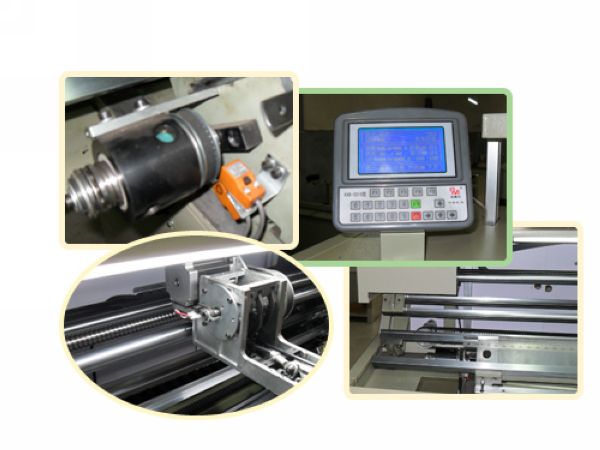 The main features of [MAIN FEATURES] SM886SF, a
1, with automatic closing and needle function. Fang Shi for the sweater production, especially the textile weaving single forming woolen sweater.  
2, the use of a wide range of ordinary flat machine or stop, easy to fast entry and operation.  
3, high degree of intelligence, with self recognition, parking alarm and automatic marking and other functions; edit operation is simple.  
4, electronic control using cross block design, high reliability, easy to maintain.  
5, advanced motor driven, nose smooth, suitable for weaving a variety of raw materials.
Two, SM886SF [SPECIFICATIONS] machine specifications
1, the machine weaving width: 42 '' 48 ''
2, the machine needle distance: 7G, 9G, 12G, 14G, 16G
3, automatic yarn changing: 4 color -6 color
4, the weaving speed: 6 speed settings
5, power: AC220V + 8%50HZ
6, the whole power consumption: 350W
Three, reference data [PARAMETERS]
1, 6 operation speed: the first paragraph is the lowest speed 12 RPM / min. The sixth section is 42 rpm /wv (the speed of the pin 200+200).
2, put the needle speed: synchronization with the nose operation
3, receiving speed: 6 seconds / time (both sides at the same time to close the needle)
10, 4 hours the actual number of electricity: 3Kw.h